YOUR SYNTHETIC FUEL STABILISER PROVIDER
Is an engineering firm specialized in the development and application of strategic fuel solutions. Our products and ideas are applied in industries that consume large quantities of fuel in their operations.
TPx – Synthetic Fuel Stabilisers are proven to reduce fuel consumption, improve equipment availability, and reduce exhaust emissions. Clients take advantage of reduced maintenance costs for their fuel system and engine systems. Over a billion litres of fuel have been treated worldwide!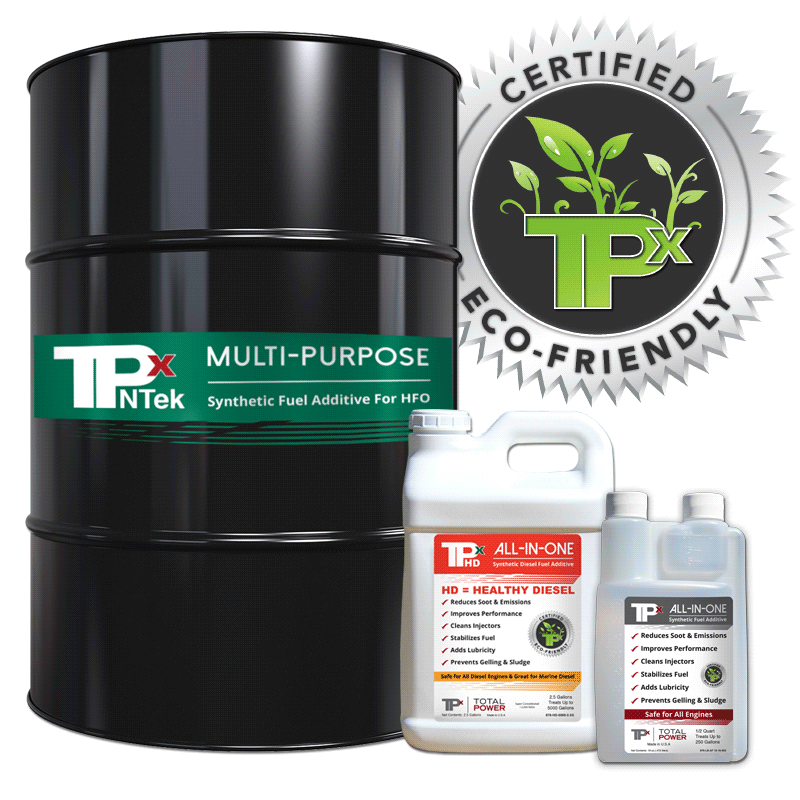 Total Power's products have applications in many industries including: Mining, Agriculture, Maritime and On-Road Transportation, Power Generation, Defense, and industries that use furnaces or boilers.
How Total Power's products are applied in different industries
INDUSTRIAL
TPx  is being used successfully in Fortune 500 firms worldwide.
MINING
Total Power has decades of experience reducing mining operating costs.
AGRICULTURE
Agricultural operations see improved readiness and efficiency using TPx
ON ROAD
Visible emission reduction, cold start mitigation and cleaner fuel injectors are just some of the benefits with our diesel treatment.
RAIL
Our stabilisers are used in locomotives to prevent carbon build-up, extend engine life and consume less fuel.
MARITIME
Total Power has successfully treated some of the largest Marine Diesel engines worldwide.
Did you know? Our TPx Synthetic Fuel Stabilisers have been enhancing fuel throughout the Americas, Europe, Africa and Asia since 1997. 

YEARS SERVING INDUSTRIAL CLIENTS

What Our Clients Have To Say About Our Products
Reduction in maintenance costs and on fuel injectors and fuel pumps
Connie Van Der Walt
Rovos Rail Tours
I've been running the TPx in my black 2003 F350 4x4 with the 7.3 diesel. This truck has a historical mileage of about 14 mpg but right now with the TPx it's getting and easy 16+! 
John Reynolds
Durango Geophysical Operations